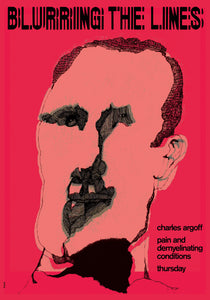 Blurring the Lines: Pain and Demyelinating Conditions
Due to VA travel restrictions, our faculty will record their session for our OnDemand catalog.
In 2013, the Veterans Health Administration (VHA) implemented the most comprehensive assessment and overhaul of opioid prescribing and pain care of any healthcare system in the country. This sweeping reform was labeled the Opioid Safety Initiative and attempted to curb inappropriate opioid prescribing and provide alternative pain care strategies. The course will discuss how the initiative has progressed and challenges associated with clinical care and regulatory oversight, especially with the backdrop of COVID-19. In addition, the VA/DoD Clinical Practice Guideline of Opioid Therapy for Chronic Pain (2017) will be reviewed along with key differences from the CDC Guideline as related to VeteransÕ care. Now more than ever, providers are faced with the difficult task of reducing opioid prescribing and simultaneously improving function, all while minimizing risk. The lessons from VHA will enable healthcare providers to successfully reduce a reliance on opioids and minimize risks related to opioids and tapering, while exploring different aspects of multimodal pain care.